The International Baccalaureate Programme
at Gulf High School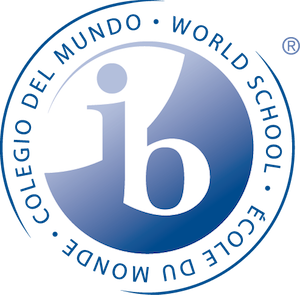 "Education is the most powerful weapon which you can use to change the world."
– Nelson Mandela
The International Baccalaureate Organization aims to develop inquiring, knowledgeable and caring young people who help to create a better and more peaceful world through intercultural understanding and respect. To this end the IBO works with schools, governments and international organizations to develop challenging programs of international education and rigorous assessment.  These programs encourage students across the world to become active, compassionate and lifelong learners who understand that other people, with their differences, can also be right.
The career-related study is designed to prepare students for higher education, an internship or apprenticeship, or a position in a designated field of interest.  It provides the opportunity for students to learn about theories and concepts through application and practice while developing broad-based skills in authentic and meaningful contexts.
All teachers and support personnel at Gulf High School have been trained at IBO sanctioned training sites. All curriculum follows IBO guidelines as well as State of Florida and District School Board of Pasco County guidelines. Advanced Placement exams in various content areas are available during the curriculum progression.
If you are interested in applying for consideration to become a member of the incoming IB Class, click HERE to go to the Pasco Pathways to begin the process.
The programme is designed to teach students how to learn and our courses are heavily influenced by IB's Learner Profiles. This allows us to better prepare students for whatever lies beyond their high school experience.
IB learners strive to be:
Inquirers: The students develop their natural curiosity.
Knowledgeable: The students explore concepts, ideas and issues that have local and global significance.
Thinkers: The students exercise initiative in applying thinking skills critically and creatively to recognize and approach complex problems, and make reasoned, ethical decisions.
Communicators: The students understand and express ideas and information confidently and creatively in more than one language and in a variety of modes of communication.
Principled: The students act with integrity and honesty, with a strong sense of fairness, justice and respect for the dignity of the individual, groups and communities.
Open-minded: The students understand and appreciate their own cultures and personal histories, and are open to the perspectives, values and traditions of other individuals and communities.
Caring: The students show empathy, compassion and respect towards the needs and feelings of others.
Risk-takers: The students approach unfamiliar situations and uncertainty with courage and forethought.
Balanced: The students understand the importance of intellectual, physical and emotional balance to achieve personal well-being for themselves and others.
Reflective: The students give thoughtful consideration to their own learning and experience. They are able to assess and understand their strengths and limitations in order to support their learning and personal development.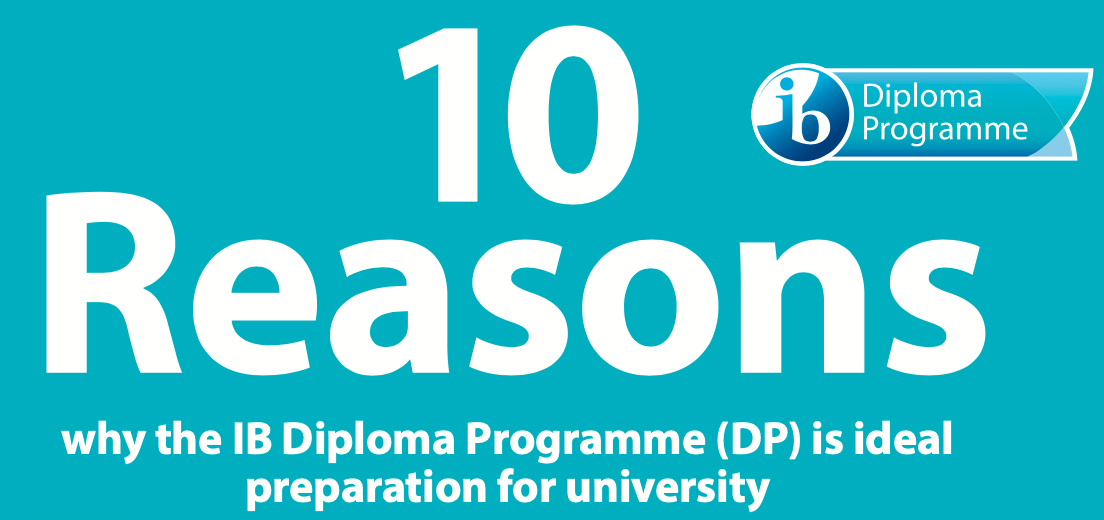 It offers academic breadth and depth.

Colleges value students with meaningful experiences beyond the classroom.

It's a qualification recognized by universities around the world.

It creates independent learners and strong writers.

It cultivates an international mindset.

It assesses more than examination techniques.

IB students have proven time management skills.

The IB encourages critical thinking.

Subjects aren't taught in isolation.

And MORE reasons from the IB Learner Profile characteristics!
TELL ME ABOUT IB
Through its "Tell Me About…" series, the International Baccalaureate Programme at Gulf High School is pleased to share a range of information and presentations for the benefit of our students, their families, and our community.
Tell Me About: The IB Core
The International Baccalaureate Programme focuses on developing students' strengths academically and as caring global citizens. The academic subjects surround the experiences of our students, while the IB Core lies at the heart of what we do in becoming the people who will lead our communities forward.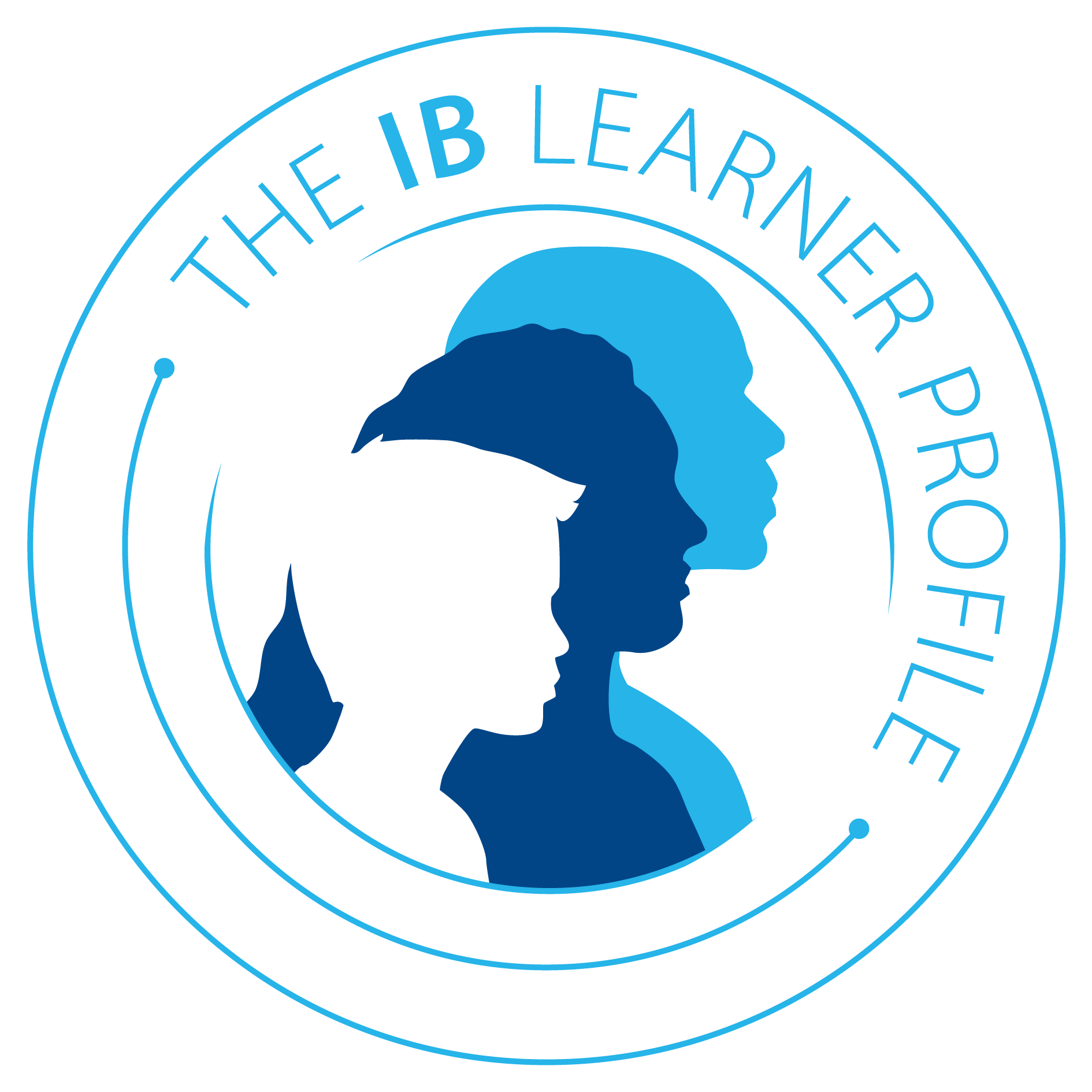 Tell Me About: Creativity – Action – Service (CAS)
International Baccalaureate students engage in a rigorous, university-level curriculum with a unifying element of becoming a successful, caring, global citizen.  In addition to their courses, students:
Engage in critical analysis through the authoring of an Extended Essay.
Participate in the Theory of Knowledge course to evaluate how human beings make sense of their world and experiences.
Perform Creativity-Action-Service, or CAS, a service/leadership component of the full IB experience. At the beginning of their junior year, Gulf High IB students and families are introduced to CAS and begin on the road to taking part in this fulfilling work.
What is CAS?
CAS stands for Creativity, Action, and Service. It is a framework for experiential learning which is designed to involve students in new roles. The emphasis is on learning by doing real tasks that have real consequences and then reflecting on these experiences over time.
This process of doing and reflecting on the doing provides an excellent opportunity to extend what is learned in the classroom to a form of service, such as applying science (from, for example, biology or environmental systems) to the environment, or applying technology (from, for example, design technology) to the design of devices to help people who are disabled or to improve living conditions in a home, town, or refugee camp.
Completing CAS is a requirement for the International Baccalaureate program. Any student who does not fulfill the CAS requirement will not receive an IB diploma.
What Qualifies as CAS?
The most meaningful CAS experience comes from spending time with others to build relationships and develop the self worth of both server and served. In the design and construction of their CAS schedules, coordinators are strongly encouraged to emphasize these aspects as much as possible.
Appropriate activities might include:
helping with rehabilitation at the local hospital

teaching basic literacy

establishing and coaching a sports team for disadvantaged youngsters

establishing and leading a musical ensemble for visually impaired people

involvement in a theatrical production to which refugee children are invited

teaching the use of computers

environmental restoration and protection
The activities should be undertaken gradually, be appropriately adapted to the circumstances, and take into account the
students' aptitudes and preferences. The experience should never be a shock for students; this would be counter to the educational aims of CAS; rather it should reward and enrich all involved. When well carried out, CAS should build self-esteem, self-confidence, autonomy and self-reliance.
What is not CAS?
Generally, CAS is not taking place when the student is in a passive rather than active role. There should be interaction. If the student is passive, nothing of real value, either for the student or for other people, results from what the student is doing, and no real reflection is possible. In such circumstances the student will be able to meet the objectives of CAS only to a very limited extent. Examples of activities that at first sight would appear to be inappropriate are listed below.
Any class, activity or project that is already part of the student's diploma program.

An activity for which a student is personally rewarded either financially or with some other benefit (unless this benefit is passed on in full to a worthy cause).

Doing simple, tedious and repetitive work, like returning school library books to the shelves,

a passive pursuit, such as a visit to a museum, the theatre, art exhibit, concert or sporting event, unless it clearly inspires work in a related activity in which a student is already engaged.

all forms of duty within the family.

religious devotion and any activity that can be interpreted as proselytizing.

fund-raising with no clearly defined end in sight.

an activity where there is no leader or responsible adult on site to evaluate and confirm student performance.

activities that cause division amongst different groups in the community.
Working in a nursing home/assisted living facility when the student:
has no idea of how the facility operates

is just making food

has no contact at all with the residents

actually does no service for other people
If you are not sure if an activity counts as CAS, please see the Gulf High School IB Administrator or IB Guidance Counselor.
To find out more about CAS, download and view IB's CAS subject brief and watch a brief video.
Tell Me About: The Extended Essay
The International Baccalaureate Programme focuses on developing students' strengths academically and as caring global citizens. The academic subjects surround the experiences of our students, while the IB Core lies at the heart of what we do in becoming the people who will lead our communities forward.
The Extended Essay provides an understanding of the process for conducting an original, authentic, academic investigation in an area of interest to the  student. Students work with an advisor who guides the development of the research question and challenges the student to deeply examine and reflect upon the manner in which the study has been conducted.
Tell Me About: Theory of Knowledge (TOK)
The theory of knowledge (TOK) course plays a special role in the DP by providing an opportunity for students to reflect on the nature, scope and limitations of knowledge and the process of knowing. In this way, the main focus of TOK is not on students acquiring new knowledge but on helping students to reflect on, and put into perspective, what they already know. TOK underpins and helps to unite the subjects that students encounter in the rest of their DP studies. It engages students in explicit reflection on how knowledge is arrived at in different disciplines and areas of knowledge, on what these areas have in common and the differences between them.
The aims of the TOK course are:
• to encourage students to reflect on the central question, "How do we know that?", and to
recognize the value of asking that question
• to expose students to ambiguity, uncertainty and questions with multiple plausible answers
• to equip students to effectively navigate and make sense of the world, and help prepare them
to encounter novel and complex situations
• to encourage students to be more aware of their own perspectives and to reflect critically on
their own beliefs and assumptions
• to engage students with multiple perspectives, foster open-mindedness and develop intercultural understanding
• to encourage students to make connections between academic disciplines by exploring
underlying concepts and by identifying similarities and differences in the methods of inquiry
used in different areas of knowledge
• to prompt students to consider the importance of values, responsibilities and ethical concerns
relating to the production, acquisition, application and communication of knowledge.
For more info on TOK, check out the IB TOK subject brief.