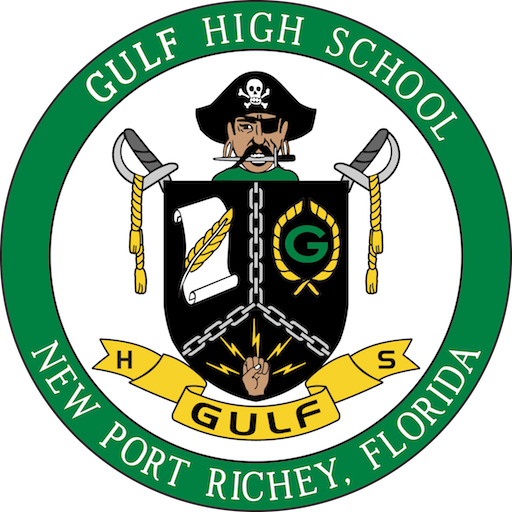 GULF HIGH SCHOOL
   5355 School Road, New Port Richey, FL 34652
Phone: (727) 774-3300 Fax: (727) 774-3387
MEANINGFUL LEARNING
~Every Student~
~Every Classroom~
~Every Day~
District Parent Engagement Plan
Per Pasco County Schools: Due to the current forecast for Tropical Storm Ian, the plan for Pasco County Schools is as follows: Schools and offices will be open on Monday. Schools and offices will be closed on Tuesday and Wednesday. This includes PLACE, ASEP, all after...
read more
Early Release Days
Schools starts regular time, but ends at 11:45am
September 7, 2022
October 5, 2022
November 2, 2022
December 7, 2022
January 11, 2023
February 1, 2023
March 1, 2023
April 12, 2023
GULF HIGH SCHOOL CALENDAR
Questions?
Have a question or want to provide feedback? You're in the right place! Let's Talk! is designed to streamline communication by giving you a central location to submit a question, concern, or comment. Provide your contact information and someone from our school will get back to you very soon.
Safety Information
In order to protect the health and safety of employees and students, those who access Pasco County School locations must self-screen for symptoms and other risk factors of COVID-19. If you answer yes to any of the questions, you should NOT be on a school campus or in a district office. The screeners are accessible on our Covid-19 Screeners page.