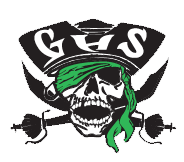 PROMOTING
WORLDWIDE
INTERCULTURAL
UNDERSTANDING
Gulf High School is pleased to share that we will hold our Class of 2021 Graduation at the USF Yuengling Center at 9am on June 2, 2021. At this time, we are waiting to establish guidelines for theceremony. We will be reviewing the coronavirus status right before...
read more
GULF HIGH SCHOOL CALENDAR
Questions?
Have a question or want to provide feedback? You're in the right place! Let's Talk! is designed to streamline communication by giving you a central location to submit a question, concern, or comment. Provide your contact information and someone from our school will get back to you very soon.