Gulf High School Quick Links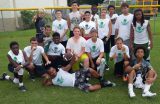 This picture shows our team at the 7on7 at Lakeland, from Twitter.
Our 2016-17 cheerleading squads VARSITY Taylor Kostas Allysa Burdick Darya Kozhevnikoa Amanda Gibson Emma Leiphart Patrice Minogue Kara Cordner Rashele Foland David Faulkenberry Bailey Bushard Nicole Wright JV Linda Williams Zoey Cupps Ainsley Kasakoff Sierra Molnar Kiera Lamothe (Photo from Oct. 2, 2015)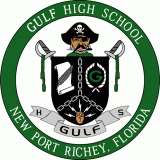 Here are the new teachers and other staff members who will be joining our staff in the coming school year. Sara Taylor, ESE/VE Margaret Roy, Social Studies Susanne Stacey, Science Richard Crist, Science Kari Dittman, Reading Pamela Reed, Speech Pathologist Andrea Miller, Instructional Assistant, EBD Nicole Pinizotto, Clinic Assistant Robert (Nick) Adams, SSAP. Nick will […]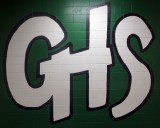 Steve Emerson has been named our new head volleyball coach. He is currently the boys soccer coach. Steve takes over a young program this season but has high hopes for early success with some of the returners. Nick Adams has been named our new head varsity wrestling coach. Nick comes to Gulf from Liberty High […]
Our football classic will be Thursday, Aug. 18, at 6 p.m. Gulf will host Ronald W. Reagan / Doral Senior High School.
Prestige Portraits will be on campus in September to take senior portraits. We will advertise on the morning news and parents will receive a letter when the dates get closer. If students wish to go to the studio to get their portraits taken, they can: Prestige Portraits 12060 Racetrack Road Suite P8 Tampa, FL 33626 […]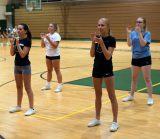 Some pictures from cheerleading tryouts held on July 11 are in this album on Flickr, and on our Facebook page.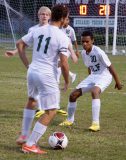 Summer boys soccer workouts start Monday, July 11. It will be conditioning from 5:30 to 6:30 and Open Soccer from 6:30 to 7:30. They will be Mon, Wed and Thur from 5:30 to 7:30 each week, leading up to the first week of school. Anyone interested is welcome to come, including middle school kids coming […]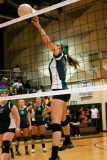 Volleyball workouts start on Monday, July 11. It will be conditioning from 3-4 and Open Gym from 4-5. They go Mon, Wed and Thur from 3-5 each week, leading up to tryouts. Anyone interested is welcome to come. The first day of tryouts will be Monday Aug 1st and go each day that week from […]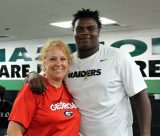 At today's football camp: Justin Tabb, Leon Orr's manager; Leon Orr; coach Bruno Buonsanto. All three are Gulf High School alumni! Leon Orr with Gulf's new head football coach Matthew Kitchel. GHS Athletic Director Bruno Buonsanto, Gulf alumnus Leon Orr, former GHS Assistant Principal Florence Buono. Photo by Sara Brandt. GHS Principal Kim Davis with […]
Left to right: Ian Beckles, formerly, Tampa Bay Buccaneers; Erik Suojanen of Gill Dawg; Leon Orr, Oakland Raiders. Thanks to Gill Dawg for sponsoring the football camp. Photo from our Twitter feed.
From today's (7/1) football camp, from Leon's Twitter feed.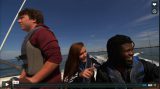 Several Gulf students participated in the first of a series of videos the IEEE Foundation is creating to increase technology awareness in the history classroom. More information is here. The video is here.
The GHS NJROTC unit is hosting a Mini-boot camp from 25-28 July from 7:30 to 11:30 AM for all incoming freshmen who have signed up to take NJROTC (Naval Science 1) as an elective, or those who wish to take NJROTC as an elective for the 2016-2017 school year. If you wish to attend, please […]
Summer assignments for certain classes will be added to this list as they are provided by the teachers. Pre-IB English I English II English III Honors Pre-IB / AP English Lang & Comp Grades 10 and 11 English I Spanish PIB I 9th grade Spanish PIB II 10th grade Algebra II and Algebra II Honors […]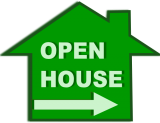 Mark your calendars! Our Open House will be held on Tuesday, Aug. 30. We'll spotlight our volleyball team by giving all who attend free tickets to that night's game!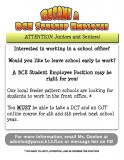 Contact Ms. Donlon if you are interested.
Three NJROTC cadets graduated from Leadership Academy at Admiral Farragut Academy in St. Petersburg on Saturday (6/18). Cadets Ravenscroft, Cravener, and Clark completed a one-week Academy where only the best and brightest cadets from the state of Florida are accepted. Congratulations on an outstanding achievement BUCS!