Gulf High School Quick Links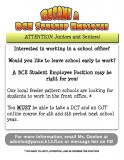 Contact Ms. Donlon if you are interested.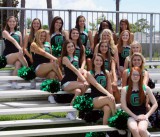 For all students interested in cheerleading next year, tryouts will be Monday, July 11, from 2:00 – 5:00 pm in the activity center here at Gulf High. Please have the following paperwork for tryouts. Athletic Participation (notarized) EL2 EL3 EL3ch All forms must be completely filled out. All can be downloaded from the school website […]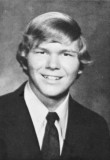 Vern Skumautz, GHS Class of 1975, died on June 5.
Three NJROTC cadets graduated from Leadership Academy at Admiral Farragut Academy in St. Petersburg on Saturday (6/18). Cadets Ravenscroft, Cravener, and Clark completed a one-week Academy where only the best and brightest cadets from the state of Florida are accepted. Congratulations on an outstanding achievement BUCS!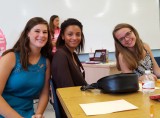 Gulf students at the Together we Stand Conference, June 15. Photo by Donlon.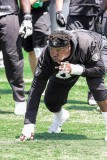 Leon Orr will be hosting a football camp at Gulf High School over the summer. An article at tampabay.com is here.
Summer assignments for certain classes will be added to this list as they are provided by the teachers. Pre-IB English I English II English III Honors Pre-IB / AP English Lang & Comp Grades 10 and 11 English I Spanish PIB I 9th grade Spanish PIB II 10th grade Algebra II and Algebra II Honors […]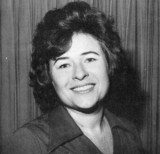 JoAnn Marie (Spencer) Hettel, GHS Class of 1955, died on June 9, 2016. She was 78 years old.
At a faculty meeting on the first teacher planning day Ms. Davis honored Jessica Pitkoff and Alexander Astone, who served as our administrative interns this year; and our retiring staff members Esther Rusaw, a food service worker; Cynthia Moran, our clinic assistant; Doug Stobbs, science teacher; Harriett Tongen, Job Placement Transition Specialist; and Sherie Howard, […]
Some teachers brought their children to school on the first planning day. Here is math teacher Mr. Green with his two daughters. Erika, the older one, will be a pre-IB student at GHS in the coming year, and Elizabeth will be in the 6th grade at Seven Springs Middle School.
Jessica Meredith, the Youth Education Librarian at the New Port Richey Public Library, spoke to Gulf teachers this morning about the many great services available to our students at the library and through the library's web site. There is no fee to get a library card and students do not need to live in the […]
Classmates and teammates and other friends of Alyssa Mulroy celebrated her life on the softball field after school today (6/8). Alyssa graduated from Gulf High School one year ago and died unexpectedly on June 1. More pictures can be seen on our Facebook page.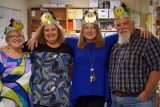 At the end of the last day of school, Gulf High School students and staff said good-bye to retiring staff members: Mr. Stobbs, science teacher; Ms. Howard, English teacher; Ms. Tongen, JPTS; Ms. Moran, clinic assistant.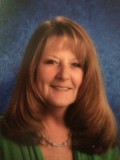 Harriett Tongen, our Job Placement Transition Specialist, who joined our faculty at the start of the 2010-11 school year, is retiring at the end of the school year. She and her husband Arthur, who holds a similar position at J. W. Mitchell High School, are both retiring. She says they plan to work on their […]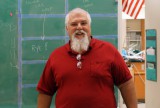 Gulf High School long-time science teacher Doug Stobbs will retire from teaching at the end of the school year. Mr. Stobbs began teaching at Gulf at the start of the 1991-92 school year. Before coming to Gulf, he taught one semester at Ridgewood High School, but except for that brief time at Ridgewood, his entire […]
It's cloudy but not raining at 6:50 this morning at GHS.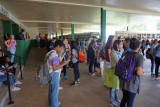 Gulf High School dismissed students at 10:30 this morning (6/6). All students were able to eat lunch before leaving.
Summer meals for kids and teens are being offered at numerous sites around Pasco County, including at Gulf High School. The program is open to all children 18 and younger. There is no enrollment and no cost! At Gulf High School breakfast will be served at 7 a.m. and lunch at 11 a.m., Monday through […]