Our Band & Color Guard Staff
Here are the hard working people who work with our students…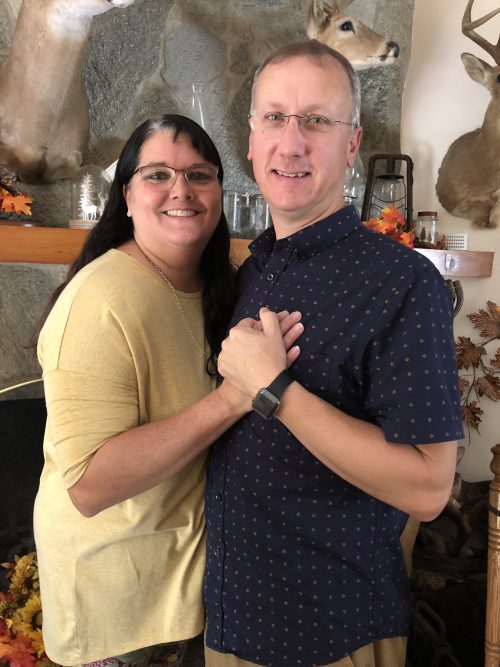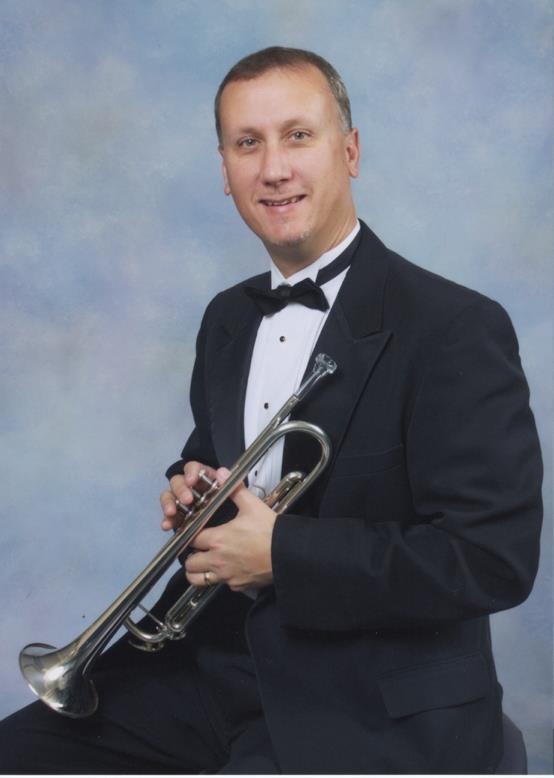 Mr. William Rutherford
Director of Bands
Mr. Rutherford has been the director of bands at Gulf High School since 1994 and is currently serving his 30th year as 'maestro'. Mr. Rutherford was born in Portsmouth, Virginia and moved to Pensacola, Florida when he was 6 months old. His family moved to New Port Richey when he was 7 and he entered the first grade at Anclote Elementary, where he began his instrumental music career in the 4th grade under the instruction of John Keon (who is currently a retired band director and was selected as the 2002-2003 Pasco County Teacher of the Year). 'Big R' (as his students call him), studied privately under the late James Clark (former GHS Band Director (1950-1956) and father of composer Larry Clark) and was selected for the Pasco All-County Band from 5th grade up to his senior year in high school.
Mr. Rutherford later attended Gulf Middle School under the direction of Mr. Robert Wilson and in 1984, 'Big R' moved up as a student to Gulf High School and joined the well-known Buccaneer Band lead by Mr. Edward Francis. Mr. Rutherford was a member of the GHS Concert Band, Symphonic Band, Marching Band, and Jazz Ensemble and received numerous awards through solo and ensemble performances which was capped off with a 'Superior' rating as student conductor his senior year.
After Mr. Rutherford graduated from Gulf in 1988, he then was accepted and attended the University of South Florida in Tampa. At USF, he was a member of the USF Wind Ensemble, Symphonic Band, Brass Choir, Jazz Ensemble I and II, Basketball Pep Band, and served one semester as principal trumpet for the USF Orchestra. His teaching began when he became a member of USF's Community Music Division, where he taught trumpet privately. Mr. Rutherford studied trumpet under Don Owen (who was a founding member of the Florida Orchestra) and conducting under Dr. Mallory Thompson (currently conductor of bands and professor of wind conducting at Northwestern University). It was at this time that he joined the Collegiate Music Educators National Conference and was also a member of the International Association of Jazz Educators (IAJE). As a member of the USF Jazz Ensemble I, Mr. Rutherford performed with jazz artists Jon Faddis, Bobby Shew, and Louie Bellson, played at the IAJE International Conference in Miami in 1992, and can be found on the USF Jazz Ensemble I's CD recording 'Suncoast 92'.
Upon completion of his internship at Ridgewood High School with band director Robert Neale, Mr. Rutherford received his Bachelors of Science in Music Education from USF in the Spring of 1994. It was at this time that he received a call informing him that the position at Gulf High School was open. Destiny? Fate? More like luck! 'Big R' was hired and began his teaching career in the Fall of 1994.
Mr. Rutherford is currently a member of the National Association for Music Education, the Florida Music Educators' Association, the Florida Bandmasters Association, the International Trumpet Guild, and a teacher of International Baccalaureate Music. He has served as Chairman of the Pasco All-County Jazz Band and has also been Technology Chairman for the Florida Bandmasters Association (2001) where he also was District 5 Chairman (1999-2000).
Awards and accolades earned through his 29 years is as follows: 'Superior' ratings with marching, concert, and jazz ensembles at Florida Bandmasters Association evaluations; 'Superior' Concert Band-Music in the Parks Music Festival, Atlanta (2000); FBA District 5 Chairman (1998-2000); FBA Technology Committee Chairman (2001); Teacher of the Year-Sam's Club (2002); Teacher of the Year-VFW Post 7845 and VFW District 21 (2002); 'Superior' Jazz Ensemble-All-American Music Festival, Orlando (2003). In the Fall of 2012, Mr. Rutherford was selected 'Teacher Of The Year' by the faculty at Gulf High School.
Mr. Rutherford has been married to Mrs. Kelly Rutherford for 32 years and they have two daughters; Elizabeth (28) who is also a graduate of Gulf High School and an alumnus member of the Buccaneer Band on flute and piccolo, Brittany (24)  who is also an alumnus member of the Gulf High Buccaneer Band on trumpet, and a son; Andrew (19) who graduated from Gulf in 2023 and served as a drum major during his senior year in the Marching Buccaneers and previously was a section leader in our percussion section.
Mrs. Kelly Rutherford
Guard Instructor
Mrs. Rutherford is also a graduate of Gulf High School (1987), where she was a guard member for 4 years and served as guard captain for 2 of those years under Sheila Kotter. She is also a graduate of the University of South Florida where she earned her Bachelors of Science degree in Elementary Education and Early Childhood Education. She currently teaches kindergarten at Mittye P. Locke Elementary in New Port Richey and has been teaching for 31 years.
As Color Guard Sponsor, Mrs. Rutherford has achieved a great amount of success. For 24 out of the past 29 years, the GHS Indoor Guard has received a 'Superior' rating at their annual FBA District Solo and Ensemble Festival and have also received 'Superior' ratings at the state level. The Color Guard has also received 'Superior' ratings 22 out of the 29 times they have marched with the Marching Bucs at their annual marching evaluation, and also received a 'Superior' rating at the All-American Music Festival in Orlando in 2003. Her Color Guard has also received 'Superior' ratings at the Dixie Classic Festival in Washington D.C. twice. Before becoming Gulf's guard sponsor, she served one year as the guard sponsor for Hudson High School and at Tarpon Springs High School.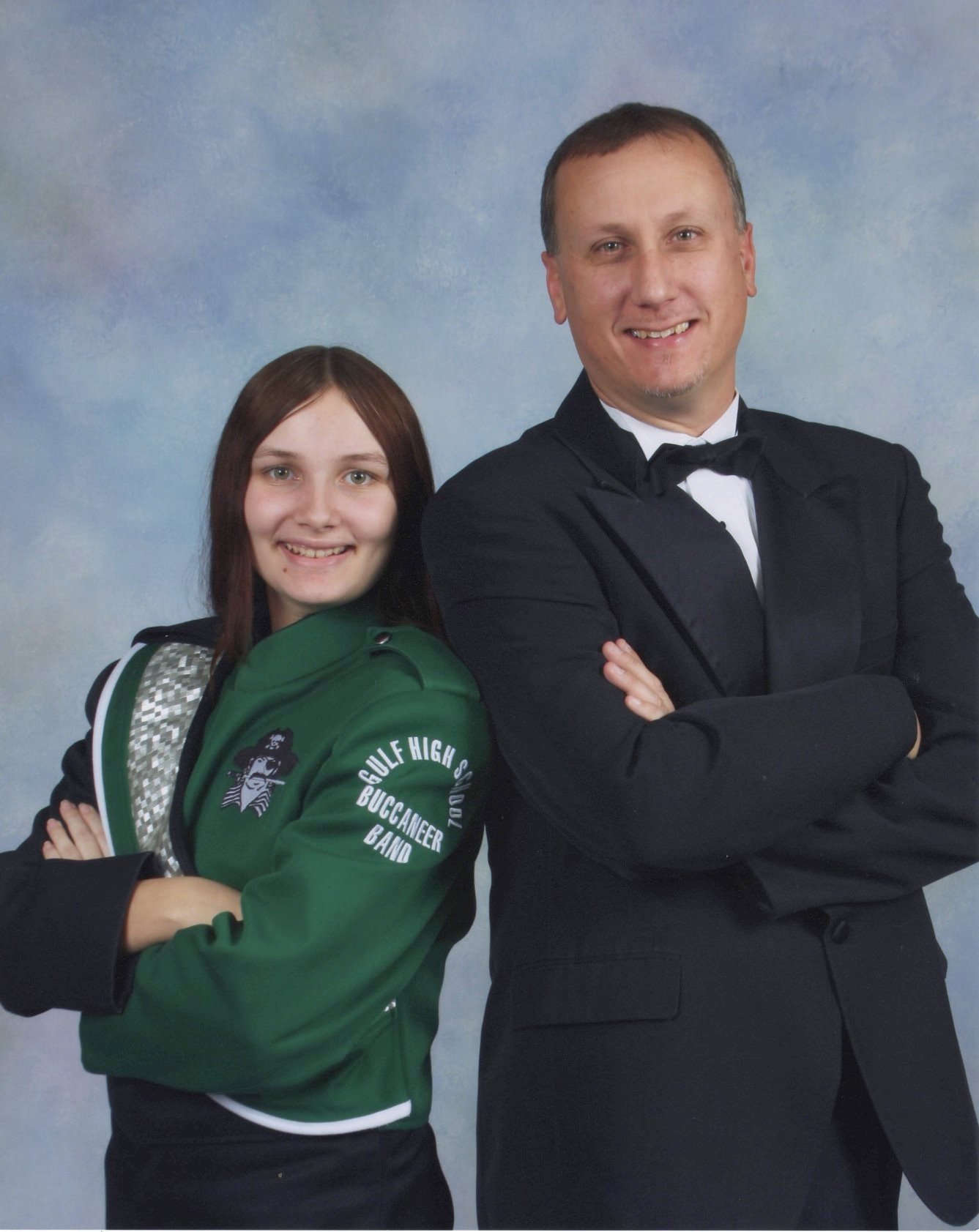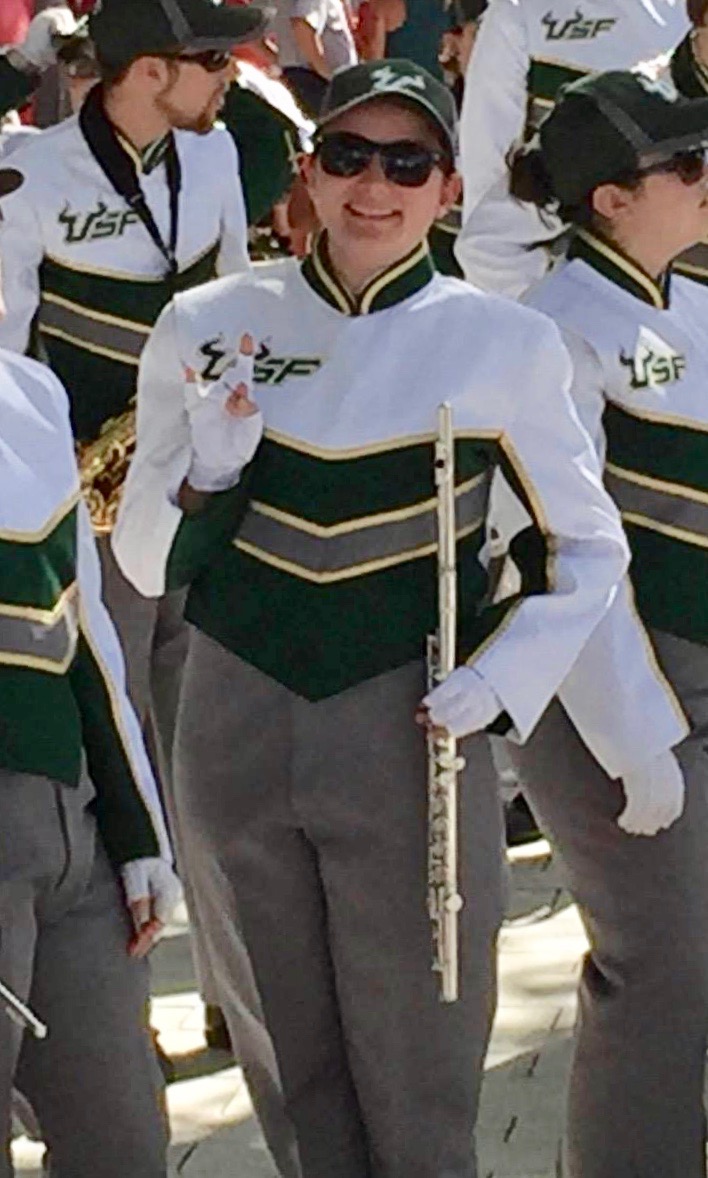 Ms. Elizabeth Rutherford
Woodwind Instructor
Elizabeth Rutherford graduated from Gulf High School in 2013 after 4 years with the Marching Buccaneer Band where she served as section leader, band captain, and revived GHS's Tri-M Music Honor Society where she served as secretary and eventually president. After her high school graduation, she moved on to receive her Bachelor's Degree in Mass Communications from The University of South Florida, graduating in 2016. 
During her college career, she had the privilege of marching with the University of South Florida's Herd of Thunder Marching Band in the 'Fliccolo' section under the direction of Dr. Matthew McCutchen. Elizabeth was a member of the 'HOT Band' for all three years of college and got to cheer on the Bulls at countless football games including the Miami Beach Bowl in 2015, the first bowl game the USF Bulls qualified for since 2008. In 2016, Elizabeth had the honor of traveling with the HOT Band to Rome, Italy where they marched in the city's New Year's Day Parade and played in the Vatican Square in Vatican City. She is also a sister of Sigma Alpha Iota, a woman's music fraternity.
Elizabeth is excited to be back on staff for the Gulf High School Band and to get involved with the program that her father, Band Director Bill Rutherford, has grown and the program that has solidified her love of musical performance. She is most looking forward to helping the current and future generations of GHS Band members strengthen their musical skills and creating a lasting impact on this incredible group of musicians.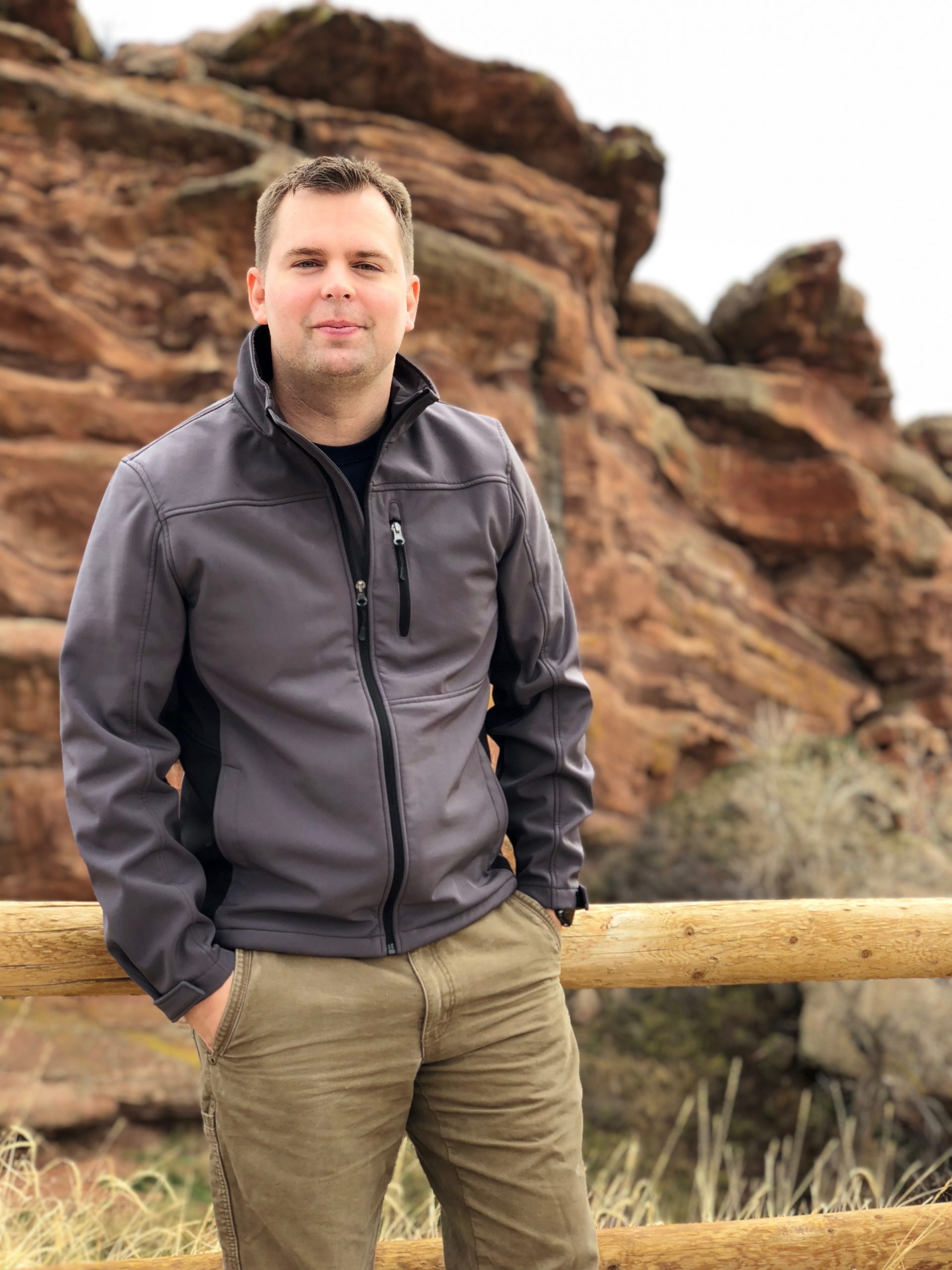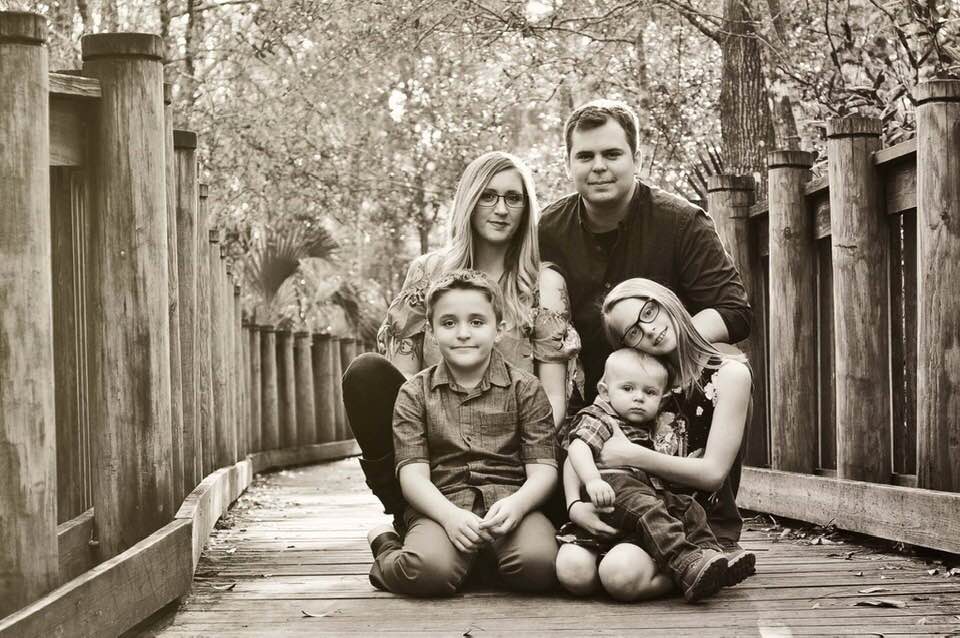 Mr. Davis Lafferty
Percussion Instructor
Davis Lafferty graduated from Gulf High School in 2006 and was a member of the GHS Drumline/Percussion Ensemble. After Davis graduated from GHS, he moved to Chattanooga, TN and it was there where he continued his education by enrolling into Chattanooga State Community College, earning certificates/diplomas in the Engineering Tech Management field. He also holds certificates in Emergency Response such as Confined Space Rescue and High Angle Rescue.
During his college career, Mr. Lafferty had the privilege of being able to attend clinics and workshops hosted by the Chattanooga Symphony Orchestra, Tennessee Bandmasters Association, and the University of Tennessee with the music department which is where he was able to learn and enhance new skills as a percussionist. It was at this time that he became a member of Percussive Arts Society International Convention (PASIC) which is a platform given by the world's finest artists in the percussion field to introduce new skills, new types of instrumentation, and techniques. Davis has been a member of PASIC since 2009 and has attended several of these events throughout the years.
Mr. Lafferty was also a member of the Nashville-based independent indoor drumline, Music City Mystique, for 3 seasons competing in the Southeastern Color Guard Circuit and Winter Guard International (WGI) events, earning a 4th place finish and two 3rd place finishes.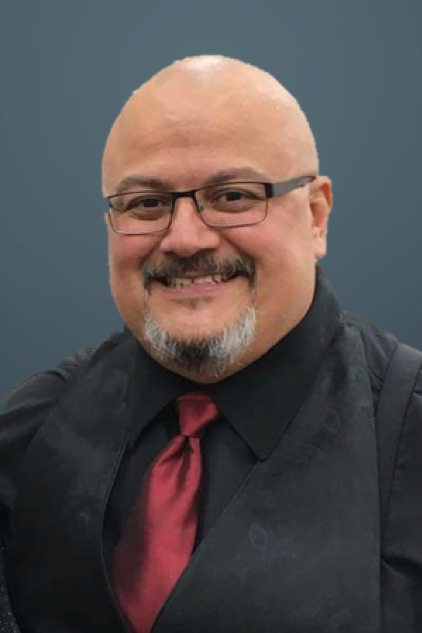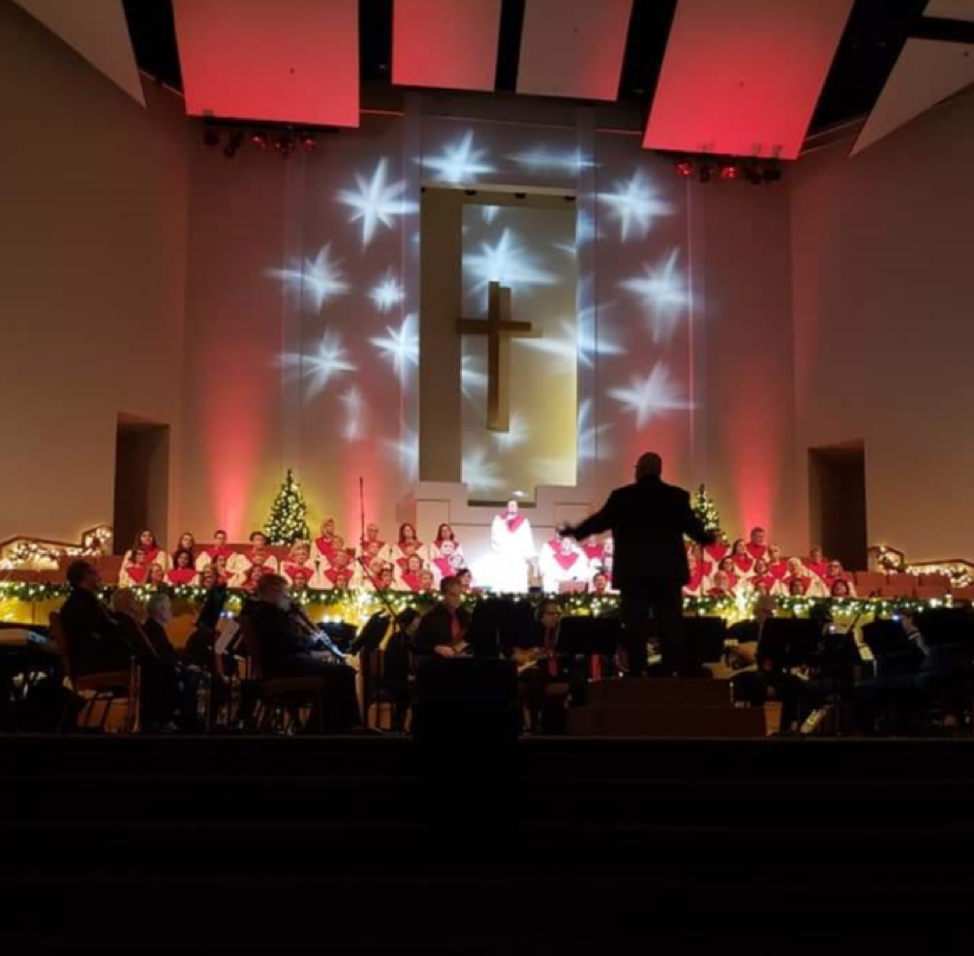 Mr. Steven Duarte
Low Brass Instructor
'Brother' Steve Duarte graduated from Ridgewood High School in 1988 and was a member of their music program from 1984 through 1988(which yielded straight Superior ratings in concert and marching). During his tenure, he was principal tuba for marching and concert seasons and was appointed Co-Section Leader of all brass and Section Leader lower brass. He also held 1st chair trombone in jazz band and was the recipient of the Louis Armstrong Jazz Award in 1988 for his leadership and contributions to the school's jazz band. In addition to this, he earned the position of Co-Drum Major. Mr. Duarte also played contra-bass with the Suncoast Sound Drum & Bugle Corps and baritone with The Second Time Arounders until 1994.
After high school, Steve went on to work for several construction engineering firms, earning national certifications in various types of construction inspections and allowed him to work on many high profile construction projects in the Tampa Bay Area. He became member of the 'Design Team' for Universal Studios Islands of Adventure for the construction of 'Jurassic Park'. Afterward, he worked in the Real Estate Design & Construction department for ClearChannel Entertainment (Live Nation), where he managed new construction and renovation projects for the company's concert venues and corporate offices nationwide. One of his local projects was the Tampa Bay Amphitheater (currently called the MidFlorida Credit Union Amphitheater) at the Florida State Fairgrounds in Tampa. Currently, he is working with Pasco County Schools Purchasing Services Department as a Buyer Associate.
Brother Steve has been serving in the music ministry at First Baptist Church of New Port Richey since 2009. He plays tuba, drums, and auxiliary percussion and has written and arranged parts for the orchestra. He has also filled in as Director of the Orchestra, a position he has been in since 2012. He was also a member and played tuba for the Richey Community Orchestra. Of all os his life-long accomplishments, he is proud of building a relationship and bridge with Gulf High School's music program and their instrumentalists.