The information at the bottom of this page can also be found permanently in the drop-down menu under ACADEMICS.
Flu season is around the corner. The Center For Disease Control website presents this information about flu prevention:
Influenza (the flu) is a contagious respiratory illness caused by influenza viruses. It can cause mild to severe illness, and at times can lead to death. Some people, such as older people, young children, and people with certain health conditions, are at high risk for serious flu complications. The best way to prevent the flu is by getting vaccinated each year.
Flu vaccination is recommended for all children aged 6 months and older. Making healthy choices at school and at home can help prevent the flu and spreading flu to
others.
Ask children to:
Cover their nose and mouth with a tissue when they cough or sneeze – have them throw the tissue away after they use it.
Wash their hands often with soap and water, especially after they cough or sneeze. If water is not near, use an alcohol-based hand rub.
Avoid touching their eyes, nose, or mouth. Germs spread this way.
For more information about flu prevention, visit http://www.cdc.gov/flu/
---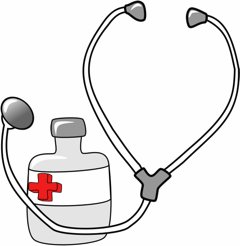 Gulf High School Clinic Information and Forms
Lynn Goettel, RN School Nurse email
Cindy Moran, Clinic Assistant email
Authorization for Medication / Guidelines
Contract to carry inhaler/Epi Pen