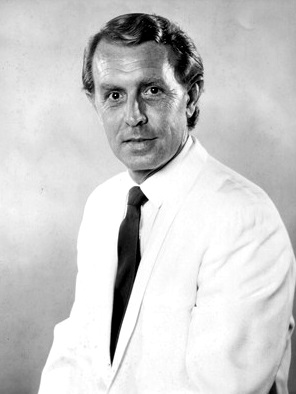 Robert S. Wilson, who was the Gulf High School band director from 1967 to 1977, died on April 11. He was 82 years old. When Gulf high and junior high schools switched buildings in 1977, Mr. Wilson chose to stay in the older building and became the band director for Gulf Junior High School. One of his students was Bill Rutherford, the present Gulf High School band director. Mr. Rutherford writes:
Mr. Wilson was my middle school band director for 7th and 8th grade (1982-1983). He was a good band director and spent many hours with us sharing his musical knowledge. He was always willing to spend time with us after school to practice or work with us one-on-one. I would see him from time to time after his retirement and he would always ask me how the Gulf High Band was doing and kept encouraging me to do my best as its director. Mr. Wilson wrote 'Go, Go Buccaneers', our school's fight song that we use to this very day. He also arranged our alma mater that we perform every year at graduation. I got to know his son, Clay, as he entered the band as a freshman my senior year and he was a talented musician like his father. Clay later joined the Navy and I know that his dad was very proud of him. Mr. Bob Wilson was a great music educator and he will be missed!
An obituary is here.