Connie Mack Perdue, who was the choral director and a music teacher at Gulf High School from the 1970s into the 1990s and established Total Sound, died on Aug. 28 while visiting in Orlando. He retired in June 1997.
An article in the St. Petersburg Times on May 16, 1997, reported on the final production directed by Mr. Perdue. It reported that he had founded Total Sound 23 years earlier and had led hundreds of students in award-winning performances and two appearances before the United Nations and in St. Patrick's Cathedral in New York City.
Henry Fletcher, Director of the Richey Concert Band, recalled, "He KNEW how to put on a show – and the T.S. students loved him, and his very knowledgeable way of teaching music."
In an email, current GHS Band Director Bill Rutherford wrote, "I had a good relation with Mr. Perdue when I started at GHS since he was still the chorus director for a few years until his retirement. He was our department head. My fondest memory of Mr. Perdue as a student was my senior year in high school when he asked my band director if some of us 'band kids' could play live for Total Sound's district solo & ensemble festival. Some of us were glad to do it and we had a great time putting it together. After his retirement, it was not uncommon for me to see him call out to me for a handshake as the GHS Band would march by him and his family in the Chasco Parade each year. He was proud to be a GHS Buccaneer!"
Former students of his are posting messages on a Facebook group, Total Sound Alumni.
---
To our family and friends,
Connie Mack Perdue, 78 years old, of New Port Richey, Florida peacefully passed August 28, 2012. He is preceded by his daughter Karren Perdue Clark, and survived by wife Connie Sue Bailey Perdue, Son Jeffrey and spouse Karen Perdue, daughter Jobeth and spouse Jay Marano; and, Grandchildren Cooper, Cassidy, Camille, Caylonna Perdue, and Noah and Luke Marano. Beloved Husband, Father, Brother, Friend, Teacher, Mentor and Minister, who loved our Lord and Savior Jesus Christ. He will be missed dearly by all who had the honor of knowing him… "Roll Tide – Go Rays"
In lieu of flowers, please send only living plants, or make a donation to Building Fund, First Baptist Church of New Port Richey, in his name.
Viewing will be held at Faupel Funeral Home
7524 Ridge Road, Port Richey, FL 34668
727-849-9964.
Friday 2-4pm and 6-8pm
Service will be held at First Baptist New Port Richey, 6800 Trouble Creek Rd, New Port Richey, FL 34652 727-849-4210. Saturday 10am, graveside service to follow; Meadowlawn Cemetery, returning to the church for reception and luncheon honoring Connie Mack.
For those traveling from out of town the following hotels are recommended, there is a bereavement rate when mentioned, no need to say for whom, just in town for a funeral service.
Fairfield Inn & Suites
3060 US HWY 19
Holiday, FL 34691
727-722-9500
Quality Inn & Suites
5316 US HWY 19
New Port Richey, FL 34562
727-847-9005
Love
The MaMa Perdue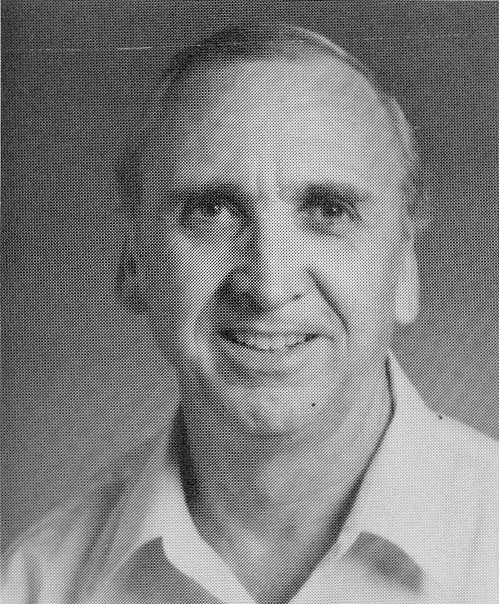 Photo from the 1988 yearbook


Mr. Perdue at a Total Sound Reunion at Île de France in June 1997. Photo courtesy of Amy Riddle.