JEFF MORGENSTEIN was appointed principal of Gulf High School in June 2019, capping a career of nearly 30 years in education. Beginning as a teacher of English Language Arts, Spanish, French, and ESOL, Mr. Morgenstein has served on the faculties of Hudson and Land O' Lakes High Schools. He helped establish Pasco County Schools' first International Baccalaureate Programme (IB) and taught Spanish and Theory of Knowledge courses. After several years in district administration as a supervisor for World Languages and ESOL, Communications and Government Relations, and Leadership Development, he returned to Land O' Lakes as assistant principal for IB. He was Teacher of the Year at Hudson and Land O' Lakes, recipient of the 2005 Milken National Educator Award, and the Governor's Shine Award in 2016. Mr. Morgenstein grew up in New York City and holds a Bachelor of Arts degree from McGill University (Montreal, Canada) and a Master of Education from the University of Florida in Gainesville. As a school leader, Mr. Morgenstein believes in creating a positive learning and teaching environment so students and staff experience success and fulfillment. "Every student, every classroom, every day."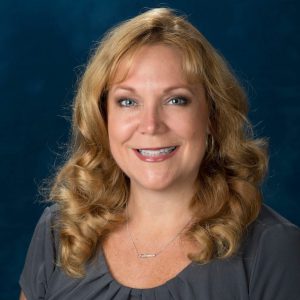 LAURA LUTER joined the Gulf High School administration July of 2017.  She previously worked at Bayonet Point Middle School as an assistant principal and the District Office as a Resolution and ESE Specialist since 2007.  Mrs. Luter opened Seven Springs Middle School and served students in all of the Pasco County schools as the Teacher of Physically Impaired for 7 years.  She piloted the first high school program for students with severe disabilities at Hudson High School in the early 1990s and brought Prom Promise to the Pasco County school system in 1992 as the SADD Advisor.  She was awarded Teacher of the Year in 1998 by the Council for Exceptional Children.  Mrs. Luter grew up in Taiwan before settling in south Florida for high school.  Mrs. Luter is a proud UF gator and graduated with a BS degree in psychology.  She attended Lehigh University for her MEd, majoring in Special Education.  She obtained her Educational Leadership certification through USF. Mrs. Luter's children are both graduates from Pasco County schools.
CHERYL MACRI has been an assistant principal for 15 years and has worked in various states including Massachusetts and South Carolina. She most recently worked as an AP as Cypress Creek Middle High School and Mitchell High School in Pasco County. She has a passion for education, and a love for learning that shines through her every day work.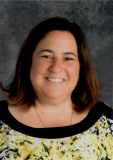 HILDA MARTIN joined the Gulf High School Administrative team as an Assistant Principal in August 2018. She graduated from the University of Florida with a Bachelors in Elementary Education and a Masters in Bilingual Education and Second Language Acquisition. She continued her education in Educational Leadership at the University of South Florida. Mrs. Martin has been a Pasco County School District Administrator and teacher for over 20 years. Her experiences include Principal of James M. Marlowe Elementary and Chasco Elementary, Asst. Principal at Deer Park Elementary and teacher at Seven Springs Middle and Elementary Schools. Hilda Martin is a proud graduate of Gulf High's class of 1985. She is married and has 3 children who have all attended and grown in Pasco County Schools. She is eager to broaden her leadership experience by working in a secondary school and working side by side other inspiring leaders here at Gulf High School.
Amy Mazurowski ("Ms. Maz") has been an employee in Pasco County for fifteen years. She started her career at Quail Hollow Elementary as a self-contained teacher after she earned her Bachelor's Degree in K-12 Exceptional Student Education, Varying Exceptionalities from the University of South Florida (USF). After serving three years at the elementary level, Ms. Maz continued her instructional career at the middle school level, where she eventually became an assistant principal after earning her Master's Degree, also from USF. In 2016, Ms. Maz was promoted to Senior Supervisor of Compliance, at the district level in the department of Student Support Programs and Services. Ms. Maz and her team directly worked with students with disabilities, student code of conduct, and high school graduation rates. She is a proud mother of a fifth grade student.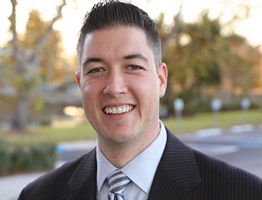 ROBERT STRASSER joined the Gulf High School administration as an assistant principal on Jan. 6, 2014. He had been a 10-year math teacher at Gulf Middle School, where he was named Teacher of the Year in 2010. He has a bachelor's degree in Business Administration from the University of South Florida, and a Master's in Educational Leadership from USF. Mr. Strasser was born in Glen Cove, New York. He came to New Port Richey in 1988 and attended Calusa Elementary School, Bayonet Point Middle School, and Ridgewood High School, from which he graduated in 1998. He has twin sons and a daughter.