KIMBERLY DAVIS became Principal of Gulf High School on May 7, 2012. She had been in education for over 20 years, beginning her career in south Georgia. In 1998, her family relocated to Pasco County, where she was hired as a science teacher at Zephyrhills High School. In 2002, she moved to the district office, where she worked as an Instructional Trainer Coach for science education. In 2004, she became the Pasco County Science Supervisor. She worked with science curriculum and the environmental education centers. In 2006, she opened SLHS as an assistant principal and worked there until moving to Anclote High School. She is the mother of two Pasco County graduates, one from Zephyrhills High School and the other an IB graduate of Land O' Lakes High School.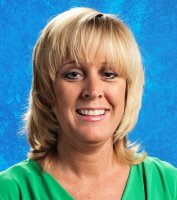 MARIBETH CALDWELL joined the Gulf High School administration in July 2012 as the Assistant Principal for Curriculum. Upon graduating from Asbury College in Kentucky, Mrs. Caldwell began her education career as a high school biology teacher in Lexington in 1989. During this time, she completed her Master's degree in Biology Secondary Education at Georgetown College. After she married her husband Dillard, they were stationed in Germany, where she substituted for the Department of Defense schools. In 1992, they settled down in northern Kentucky, where she taught 7th–12th grade sciences, coached cheerleading and sponsored many clubs and organizations. In 1997, they moved to Tarpon Springs and she taught sciences in Brandon. In February 1999 she began her Pasco County career, teaching Physical and Integrated Science at River Ridge High School. She was a part of the opening staff at Mitchell High School, teaching Integrated Science, Marine Science, and Anatomy and Physiology. Upon completing her Education Leadership certification, she became an assistant principal at River Ridge High School in the fall of 2008. Mrs. Caldwell is married to Dillard Caldwell, an assistant principal at Anclote High School. They have three sons.
LAURA LUTER joined the Gulf High School administration July of 2017.  She previously worked at Bayonet Point Middle School as an assistant principal and the District Office as a Resolution and ESE Specialist since 2007.  Mrs. Luter opened Seven Springs Middle School and served students in all of the Pasco County schools as the Teacher of Physically Impaired for 7 years.  She piloted the first high school program for students with severe disabilities at Hudson High School in the early 1990s and brought Prom Promise to the Pasco County school system in 1992 as the SADD Advisor.  She was awarded Teacher of the Year in 1998 by the Council for Exceptional Children.  Mrs. Luter grew up in Taiwan before settling in south Florida for high school.  Mrs. Luter is a proud UF gator and graduated with a BS degree in psychology.  She attended Lehigh University for her MEd, majoring in Special Education.  She obtained her Educational Leadership certification through USF. Mrs. Luter's husband is a battalion chief with Pasco County Fire-Rescue; they have 2 children who graduated from Mitchell High School.  Her daughter graduated from UCF in 2016 and works as the mermaid supervisor at Weeki Wachee.  Her son attends FSU and will graduate in 2018 with a dual major in economics and political science. 
.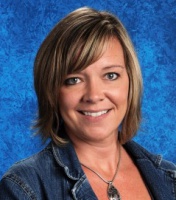 VANESSA MOON joined the Gulf High School administration in July of 2015. She graduated from the State University of New York at Brockport in 2001 with a Bachelors of Science in Mathematics and high school teaching certification. She worked for 2 years in an IB Magnet school in Rochester, NY before moving to Florida in 2003. Ms. Moon began teaching math at Ridgewood High School in 2003. At RHS, she was also a class sponsor and lead teacher. In 2010, Ms. Moon became a STEM coach and continued to work with teachers and students at Ridgewood. She has a daughter who also graduated from RHS in 2012. in 2014 Ms. Moon was Pasco County's High School Math Teacher of the Year and she earned her Master's Degree in Educational Leadership from Saint Leo University.
STEVEN PAGE joined the Gulf High School administration in the summer of 2012 as the Assistant Principal for our International Baccalaureate program. Mr. Page earned his Masters Degree in Education Leadership from Argosy University and his Bachelors Degree in Social Sciences Education from the University of South Florida. His first teaching assignment was in Hillsborough County at Leto High School in 1989. In 2000 Mr. Page earned Gaither High School's Teacher of the Year award and also won a NASDAQ Economics award in 2001. He accepted a teaching position at Mitchell High School, making the switch to Pasco County in 2002. His teaching experience has ranged from middle school drop out prevention classes to Advanced Placement courses at the high school level. In addition, Mr. Page has coached basketball, football and track. In September of 2006 Mr. Page left the classroom to became an assistant principal at Land O' Lakes High School.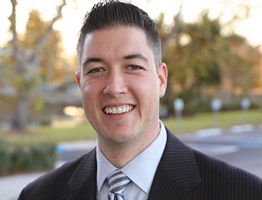 ROBERT STRASSER joined the Gulf High School administration as an assistant principal on Jan. 6, 2014. He had been a 10-year math teacher at Gulf Middle School, where he was named Teacher of the Year in 2010. He has a bachelor's degree in Business Administration from the University of South Florida, and a Master's in Educational Leadership from USF. Mr. Strasser was born in Glen Cove, New York. He came to New Port Richey in 1988 and attended Calusa Elementary School, Bayonet Point Middle School, and Ridgewood High School, from which he graduated in 1998. He has twin sons and a daughter.