Some new teachers and other employees have joined the staff at Gulf High School over the summer. Here is some information about them. We'll update this page as we obtain additional information about them and a few remaining vacancies are filled.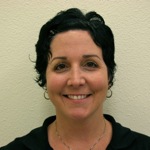 Sheli M. Wilbur will teach IB and pre-IB chemistry. Ms. Wilbur was born in Massachusetts but grew up in the greater Orlando area and graduated from Seminole H. S. in Sanford. She taught Performing Arts for 14 years in both the Orlando and Tampa Bay areas, and some of her students are currently dancing on Broadway or in prestigious theater companies. Due to a genuine interest in science, she went back to school and earned a degree in Molecular Biology & Microbiology at the University of Central Florida, where she graduated a member of UCF's Golden Key Honor Society and Delta Epsilon Iota Honor Society. She is represented on UCF's Burnett School of Biomedical Sciences, College of Medicine's Dean's List, and was chosen one of the eight students to attend the American Chemical Society's national chemistry convention in San Francisco. In addition to her studies, she became a volunteer with the Specimen Receiving Laboratory at Florida Hospital Orlando and Bio-Scrip Pharmacy in Orlando. She is a member of the American Society for Microbiology, American Chemical Society, and the Pre-Professional Medical Society.

Amihai Uriel will teach science and reading. He is a new teacher, having recently graduated from St. Petersburg College, where he majored in ESE. He is also a graduate of Tarpon Springs High School.

Lisa Jennings will be the guidance counselor for students whose last names begin with A-G. She worked in education for 13 years in Pinellas County. She grew up in North Royalton, Ohio, and has a B. A. degree from Malone College in Canton, Ohio, and an M. Ed. in School Counseling from Liberty University in Lynchburg, Va. She lives in Tarpon Springs and has three teen-age children.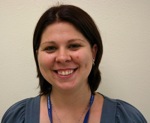 Heather Legrand will teach Chemistry, Chemistry Honors, and Physical Science. She comes to us from River Ridge High School. She has taught Biology Honors, Chemistry I, Chemistry Honors, AP Chemistry, Physical Science, and Physical Science Honors. She earned a degree in Biology Education from St. Petersburg College in 2007, and is a 2003 graduate of Ridgewood H. S. She is married and has two children, Hannah, 5, and Abrielle, 2. She replaces Mrs. Long, who retired.

Travis Priddy will be an ESE teacher and our head boys basketball coach. He replaces Robert Fogel, who transferred to another school. Mr. Priddy comes to us from Freedom H. S. in Hillsborough County. He had earlier taught at Savannah Country Day School in Savannah, Ga., and before that at Nature Coast H. S. in Hernando County. He was born in Charleston, W. Va., and has a B. S. degree from West Virginia State University and an M. S. degree from Armstrong Atlantic State University in Savannah.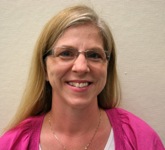 Martha Babiarz will be our Literacy Coach. She will be shared with Bayonet Point Middle School. She replaces Victoria Mudry, who has been transferred to Calusa Elementary School.

Sharaya Janes will work in the attendance office. She is a 2012 graduate of GHS. She worked in the office at Gulf Middle School during her senior year. She replaces Cynthia Moran, who will transfer to the clinic.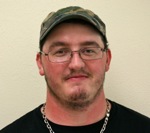 Ronald Davis has been hired as a custodian. He is a 2008 graduate of GHS and was a member of the Buccaneer Band.