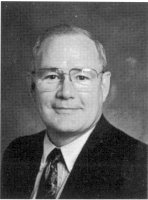 Carl Roll, who was an assistant principal at Gulf from 1991 to 1998, died today in Asheville, N. C., as the result of an auto accident which occurred two weeks ago. His wife Lynn was an English teacher at River Ridge High School. They retired to North Carolina in 2005, where they lived in a house they designed together.
Mr. Roll was born on September 5, 1943, in Peoria, Illinois. He graduated from high school in Peoria and then attended a technical school and earned his associate degree in automotive technology. He then enlisted in the Army and served in Vietnam. Upon his return, he decided that he wanted to earn a bachelor's degree and attended and graduated from Southern Illinois University. He moved to Colorado and began a 16 year stint with the Denver Public Schools. He taught middle school, and after earning a master's degree at the University of Colorado, he initiated the first community school in Denver.
Mr. Roll moved to Florida in 1985. His first job in Pasco County was at Ridgewood, where he taught physical science and physics. His first administrative job was as the assistant principal for adult education at Hudson High School. This was followed by an assistant principalship at Marchman and then Gulf High School. His last administrative position was as district supervisor for business and technical education.
The Rolls have three children: Mike, the fire chief of Fairplay, Colorado; Jennifer, a molecular and cellular plant biologist; and Lisa, presently completing her master's with a specialization in education for children with autism.
In an email, Mrs. Roll wrote, "I think of all the places Carl worked in Pasco County, he was happiest at Gulf. He respected and liked both the faculty and the students."